Expect great things from God; attempt great things for God.

Do you want to be inspired to attempt great thing for God? Great for God: Missionaries Who Changed the World will do exactly that. Learn about the lives of great missionaries like William Carey, Lottie Moon, Eric Liddell, David Livingston and many more, and see the amazing things God accomplished through these people's willingness to attempt great things for Him!
I found out about Great for God at a recent #TeachtheTruth Twitter party. I was so excited to have the chance to review it, especially after reading the thoughts of the Moms of Master Books team.
Great for God is broken into twenty-three short, easy to read chapters. Each chapter starts with a chart sharing the individual's name, place and date of birth, place and date of death, legacy, and quote. The chapters are only a few pages, but they give a great overview of the lives of these amazing individuals, and the way that God used them to accomplish great things for Him.
I personally learned so much about so many people reading Great for God.  Many of the names included were familiar to me, but there were few that I knew well. There were also several people included I had never heard of, and it was a privilege to read their stories.  The thing that stood out to me as I got further into the book was how different these individuals were . They came from different denominations, had different strengths and weaknesses, different family backgrounds, and were called to vastly different ministries. It was a wonderful reminder to me of the beautiful diversity of the body of Christ, and that God calls and uses all types of people! There were also some interesting and convicting similarities between them, which Mr. Shibley, the author, brings out in great detail in the book's afterward.
This book would make a wonderful addition to personal or family devotions. Because of the short chapters, even young children should be able to listen in without any trouble. I'm excited to share the stories with my own children!
To find out more about Great for God, check out the book trailer below.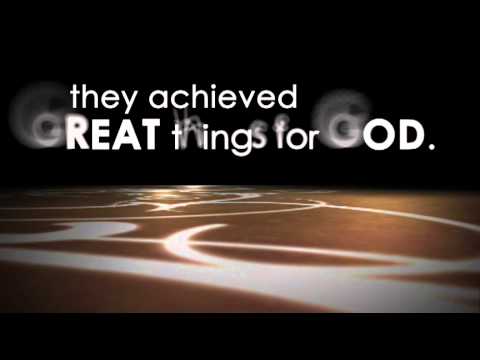 Disclaimer: I received a free copy of this book in exchange for my true and honest review. I received no other compensation.