Worship Wednesday: Graven
As I've said before, I tend to worship best in song. I think it's because the words play over and over in my mind, cementing the truth to my heart. While scripture speaks volumes and verses I've memorized come to my mind when the Spirit knows I need them, He also brings songs to my mind when I need them most.
This morning before I woke up, I had a song playing in my head. And as the morning has progressed, I have found it to be the very thing I needed to hear today, after a long time of being weighed down with so many stresses and worries…after wondering if the promises God makes are worth the time, the risk, the hurt, the wilderness that seems to stretch on forever. The truth is that it doesn't matter where I am or what I think He is or isn't doing. There is a truth that goes deeper and further than this life's circumstances, that carries me when I think I can't go any further.
"My name is graven on His hands/ My name is written on His heart/ I know that while in heaven He stands/ No tongue can bid me thence depart/ No tongue can bid me thence depart."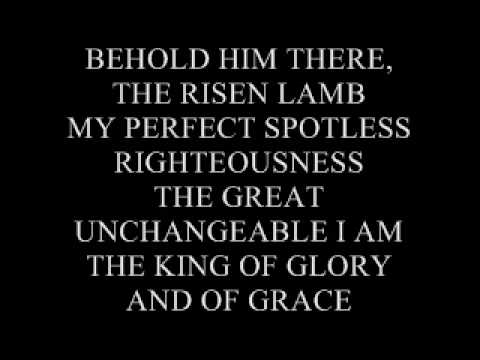 Categories: video, Worship Wednesday